Description
Description
| | |
| --- | --- |
| | |
| | |
| | |
| | |
| | |
| | Li+ (8,4V; 1000 mA) (additional option) |
All H&K G36 rifles are known for their reliability and convenience. You'll definitely meet players who have various modifications of the G36 at all large battles. Such game sets perfectly fit for men and women, for left-handed and right-handed and for players who like rifles with all options.
You can buy authentic HK-G36-CV «Bundeswehr» and compact HK-G36-KV «KOMMANDO» in our shop. Also, you will like powerful MG-36 "KREUZ" machine gun. Now the sniper rifles section of this store is increased with another one sample. It's about SL-9A1 "REIN".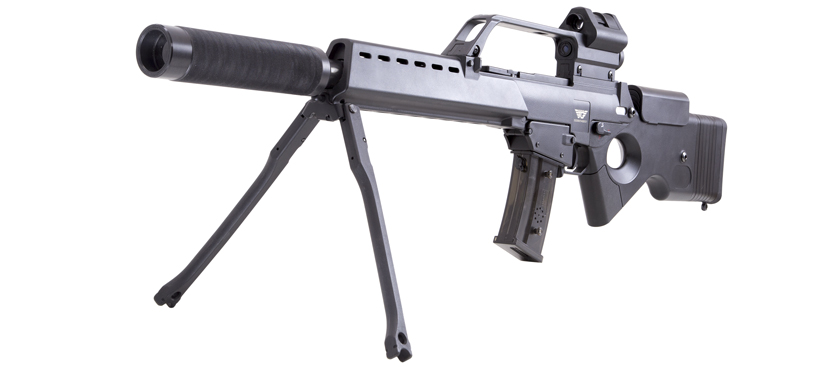 At first sight, the game set is pleasant. The weapon design is perfect: clear edges and ribs of rigidity, the absence of protruding details, which can be broken off. There are no gaps in the rifle, butt and foregrip do not loom, and the sights sit tight. Everything says that it will be a good model for many years of the game.

The body is made of ABS plastic and has a weight of 8lb (3,6kg). Inside of a «REIN», there is a lithium battery with a capacity of 2,6 Ah, providing up to 30 hours of battery life.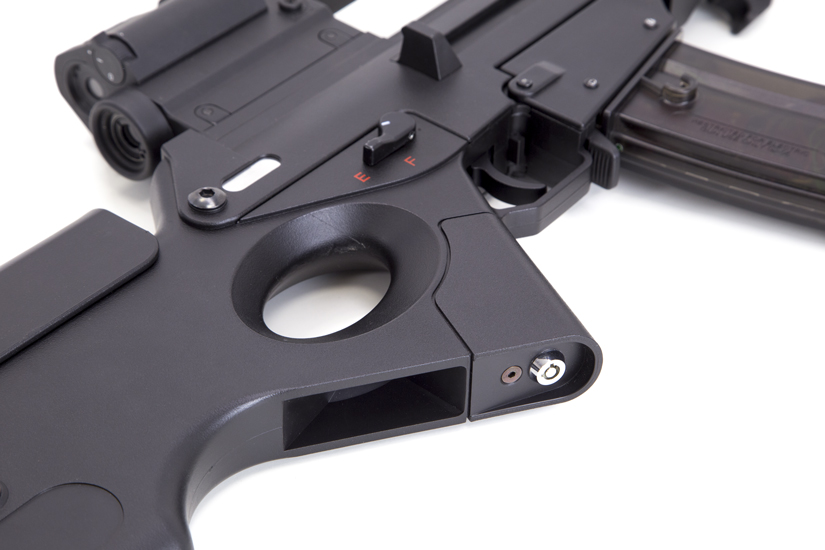 Gun activation is done with anti-vandal lock located at the bottom of a grip. The Speaker is located in magazine and charging connector is located on the front side of the magazine.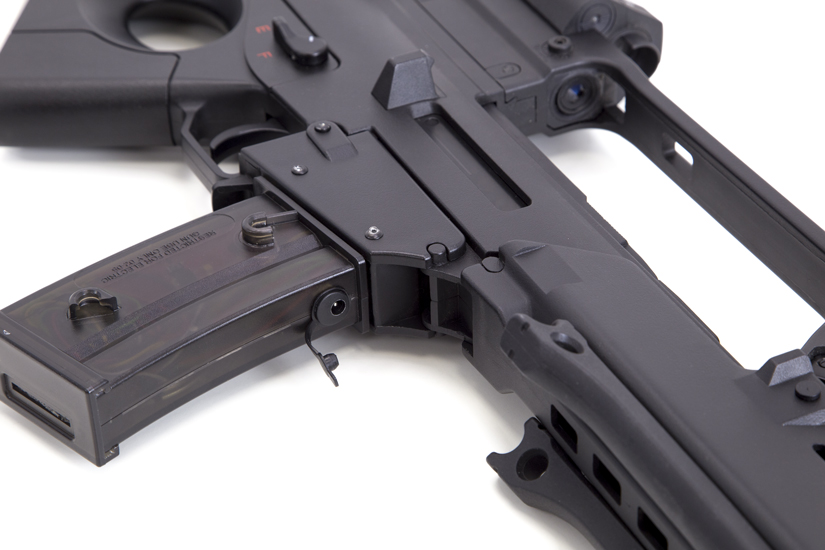 Reload is done to the breechblock. Reloading handle is attached to the top of the body and can be rotated to the left or to the right. When not in use, the reloading handle aligns itself with the axis of the weapon under the pressure of its spring.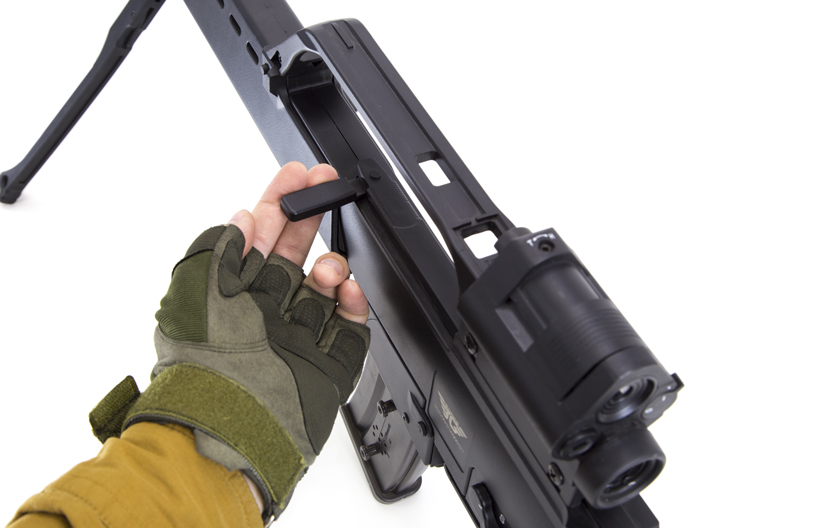 Shoulder stock and the pistol grip is a single constructive with perfect durability. You can regulate the shoulder stock by using 7 sections of a backplate. The length can be fixed with two side screws.
Cheek Pad is also made of several sections. The player can regulate its height or remove it at all.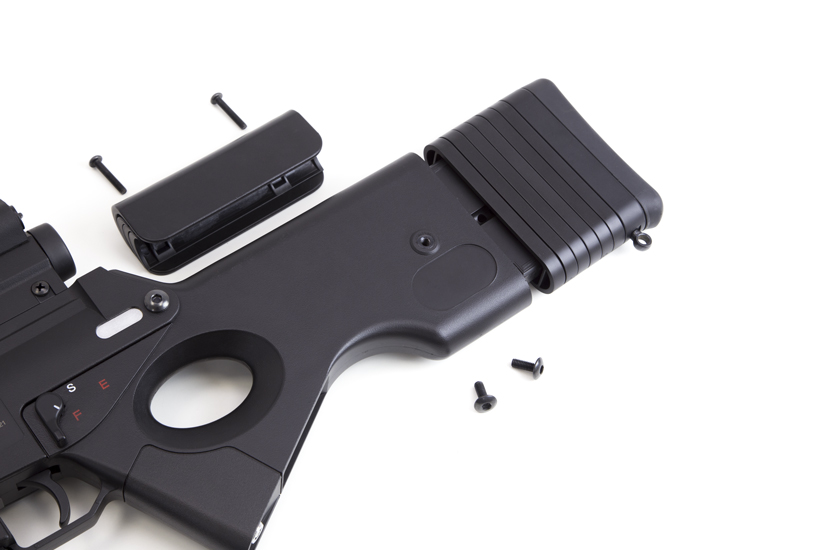 Optic sights mounted on the carrying handle are the replica of original HKV. This game set equipped with a perfect sniper lens tube, and a bipod. It also has an optical sight and red-dot sight located on the handle.  So it will be the best choice for experienced sniper players.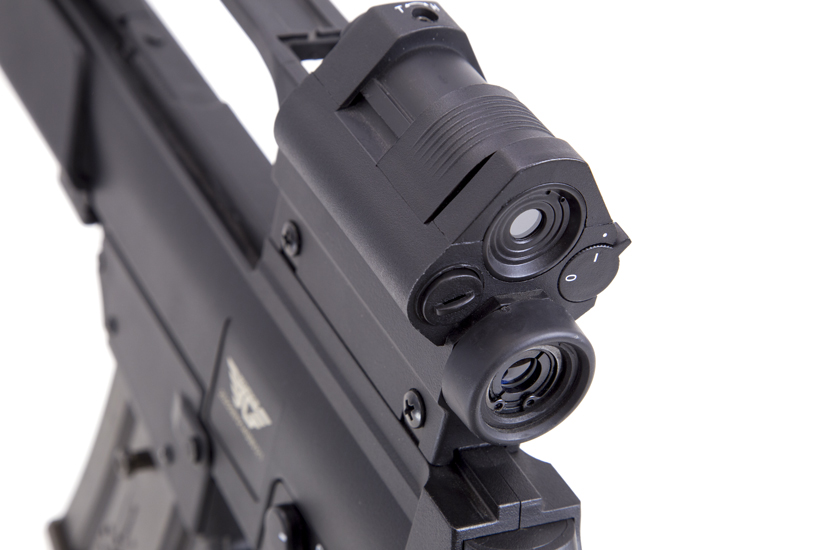 The optimal fire range of this sniper laser tag gun is 820 ft (250 m).