1. Perform local market analysis
.
Find out how many outdoor laser tag operators are present in your region. It is very easy to find them on google for example by typing «laser tag in Kelowna»
Explore the websites of these operators and find out if they are running games outdoor.  These companies will be direct competitors.
Find out how many companies will be your direct substitutes. These are the operators running arena laser tag, archery tag, paintball, nerf games etc.
.
Find out how many companies will be your indirect substitutes. All attractions including virtual reality attractions are will be your indirect substitutes.
Examine what laser tag equipment is used by your direct competitors. If it is very old, then these competitors will not be direct rivals.
Take into account population of your area, its age initial age distribution in the population pyramid
2. Calculate profitability and payback period
Calculate your laser tag business profitability and initial investments payback period using your local costs (wages, location rent etc.)
Define the type of your laser tag business: renting a building, renting land, revenue split or run mobile laser tag on public places or at client's playgrounds.
Define wages, rent payments, insurance rates, taxes and so on.
Define the number of customers you plan to play in each game and number of laser tag sets you need for this as far as the number of additional devices. Estimate you initial investments for buying laser tag equipment.
Calculate your payback period. We have estimated that payback period is about 30 games, or 2.5 months after starting the business.
3. Order laser tag equipment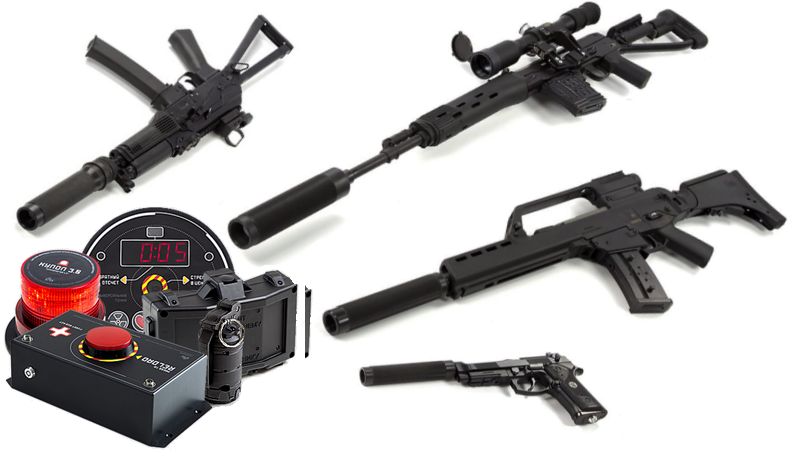 .
If you understand how many laser tag sets you need, you should order this equipment in advance because the producer of laser tag equipment usually needs 2 weeks for production and 1 week for shipment. During this time you can find locations for playing games and hire a game instructor. Moreover, after getting this equipment you'll need several days for getting acquainted, testing, making settings and teaching your game manager his job duties and equipment maintenance. You can order laser tag equipment in our online store.
4. Location and working staff
.
Watch our video on how to find perfect playing location.
.
Watch our video about hiring instructor staff.
You don't need a skilled worker, that's why you can hire students and half-time workers. Your instructor should be able to: set additional devices and guns parameter on the field (it's easy), start a game and work as a referee, get game statistics after the game and paste it to social networks after the game, make game photos. If you're operating mobile laser tag, your worker can ship equipment to the game field at an additional charge.
5. What next?
Advertising and customer loyalty
Advertising.
We can't give you recommendations about an offline advertising campaign, because it depends on local conditions. But we know that the most effective and inexpensive way to get customers is an online campaign. That's why after ordering laser tag gear we recommend you to make a website and start search engines optimization + Google AdWords campaign. In this case, you'll get customer's preorders even before you receive and test your equipment. Do not underestimate social networks. Try to advertise on local social pages and local forums in attractions sections. For example, you can find this local resources with the use of these keywords. Google AdWords campaign can be started for these keywords: «laser tag in Edmonton», «Birthday party in Edmonton», «Corporate event in Edmonton».
Customer loyalty.
These methods will increase customer loyalty of your customers and attract new ones with word of mouth.
Make photos and publish on your club Facebook and Instagram pages. Stimulate you users to repost their photos.
Run every week «open games for everybody». Such game can be visited by any person and he does not need to find a team for play.
Form teams and run tournaments. Stimulate users to buy their own taggers.