Description
Description
| | |
| --- | --- |
| | |
| | |
| | |
| | |
| | |
| | Li+ (8,4V; 1000 mA) (additional option) |
"Finally, we've got a gun worthy of a real man" – said the US Army soldiers, when they got the new M-16 assault rifle. It was immediately unofficially called the "black rifle", because of the distinctive forearm and buttstock color.
M-16 is one of the most popular assault rifles in the world. It competes only with the Kalashnikov AK series. The debates about whose design is more effective have not stopped till now.
Thanks to LASERWAR, this legendary rifle is now available in the laser tag game version.
GENERAL APPEARANCE
The first impression when you take this gun into your hands can be summed up in one word – reliability. M16-A1 SAIGON is a full-size copy that has the movable bolt. Except for the bolt, this body has no moving parts: a fire modes switcher, range adjustment wheel, and forward assist are fixed. The body is cleared from slackness and squeaks and is made of metal, which means that this M16-A1 will handle intensive renting workloads.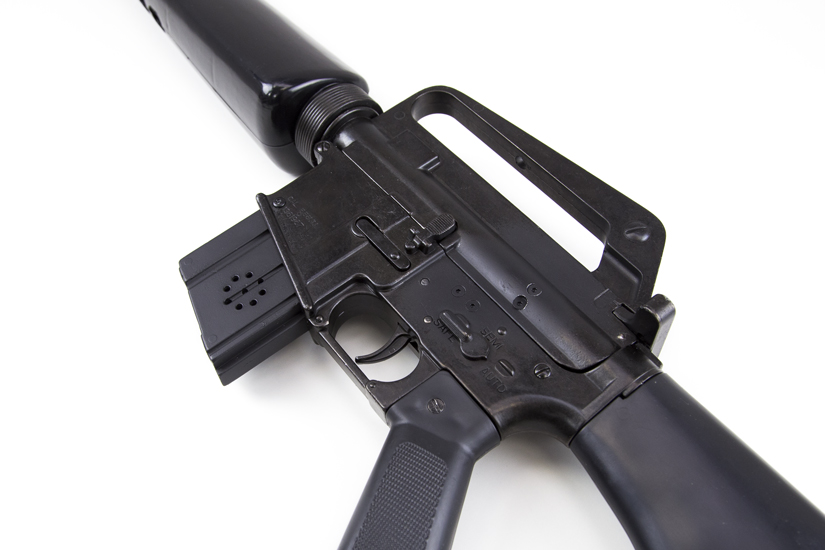 CONSTRUCTION AND ELECTRONICS
Rifles parts (forearm, pistol grip, and shoulder gun stock) are made of impact-resistant black plastic. The forearm of the M16 A1 has a triangle cross section and consists of two halves. The weight of this gun is 8.16 lb. (3.7 kg.)
Game set is turned on using anti-vandal lock which is located in the shoulder gun stock. Operation lamp and power socket are also placed in the buttstock. The M16 A1 SAIGON uses a lithium battery with 2.2 Ah capacity. The game set can be used up to 30 hours, without recharging.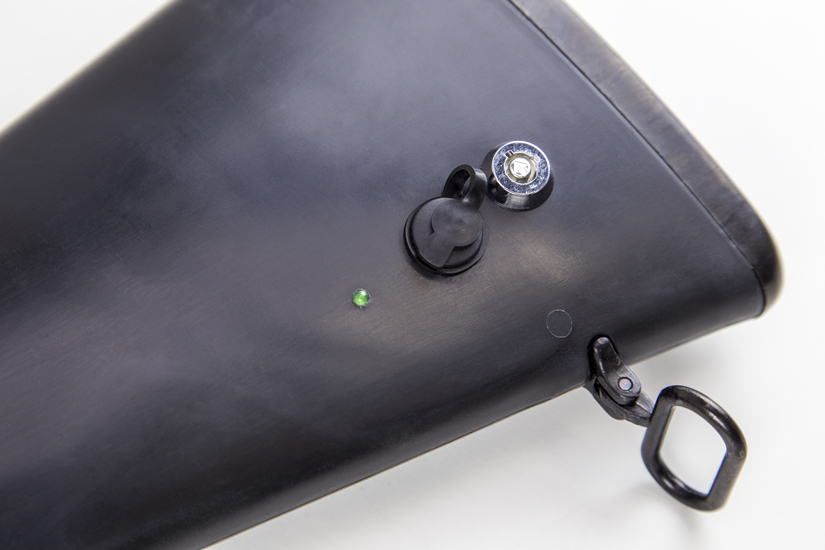 Sights are made in the form of front-sight and peephole. The peephole is placed on the carrying handle. The optimal firing range is 650 feet (200 meters).
As for the rest, this gun uses all time-tested solutions such as recharging is made with the bolt, the speaker is located in the magazine, and the optical system is designed for assault rifles.
The gun has a sling swivel and ergonomic carrying handle. This tagger is one of the most popular among players.