Description
Description
| | |
| --- | --- |
| | |
| | |
| | |
| | |
| | |
| | Li+ (8,4V; 1000 mA) (additional option) |
The main advantage of the new pistol-carbine is that its body is made of steel.
That's why «INGRAM» is designed for using in a ruthless rental.
Laser tag electronics is compactly allocated inside the body of this tagger, but it has enough space for additional electronic devices. For example, the vibration motor for recoil simulation can be easily placed into this body. The gun has a special speaker that is used in mini guns, the battery of the 3 Ah capacity provides up to 30 hours of the game.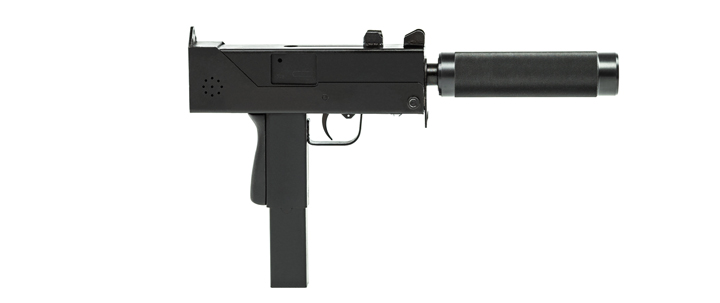 The length of the gun is 16 in (41 cm). Weight is 60 oz (1.7 kg).
Turning on is made with the vandal-proof lock located in the lower part of the body.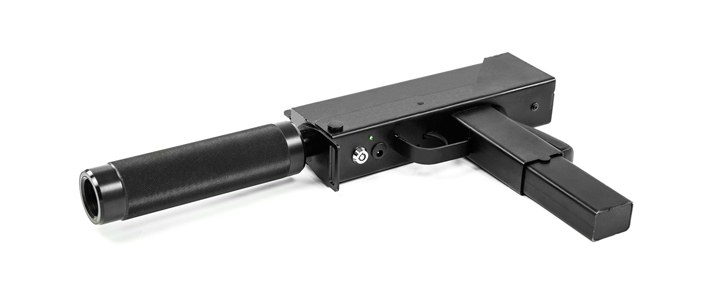 Another advantage of the «INGRAM» laser tag set is the specially modified recharge and trigger mechanisms. It's worth noting that thanks to the microswitches and varying hardness springs, the trigger is pressed very smoothly; enhanced free blow-back lift increased its resistance to damage. All this ensures the durability of the whole game set for using in renal laser tag.