Description
Description
| | |
| --- | --- |
| | |
| | |
| | |
| | |
| | |
| | + (8,4V; 1000 mA) (additional option) |
The main distinguishing feature of this tagger is nonconventional for this model's external optical tube.
Of course, some players that are familiar with "standard" «ERASER» would react to this idea with some doubt. But we are confident that this new game set will take its rightful place in the arsenal of many laser tag clubs. In this model, the «ERASER» became even better. Thanks to the external tube and a special diopter lens installed in it, the optimal firing range for «ERASER-M" is fifty percent bigger – from 300 to 500 feet.
Laser Tagger weight (25 oz) and length (19 in) were also increased.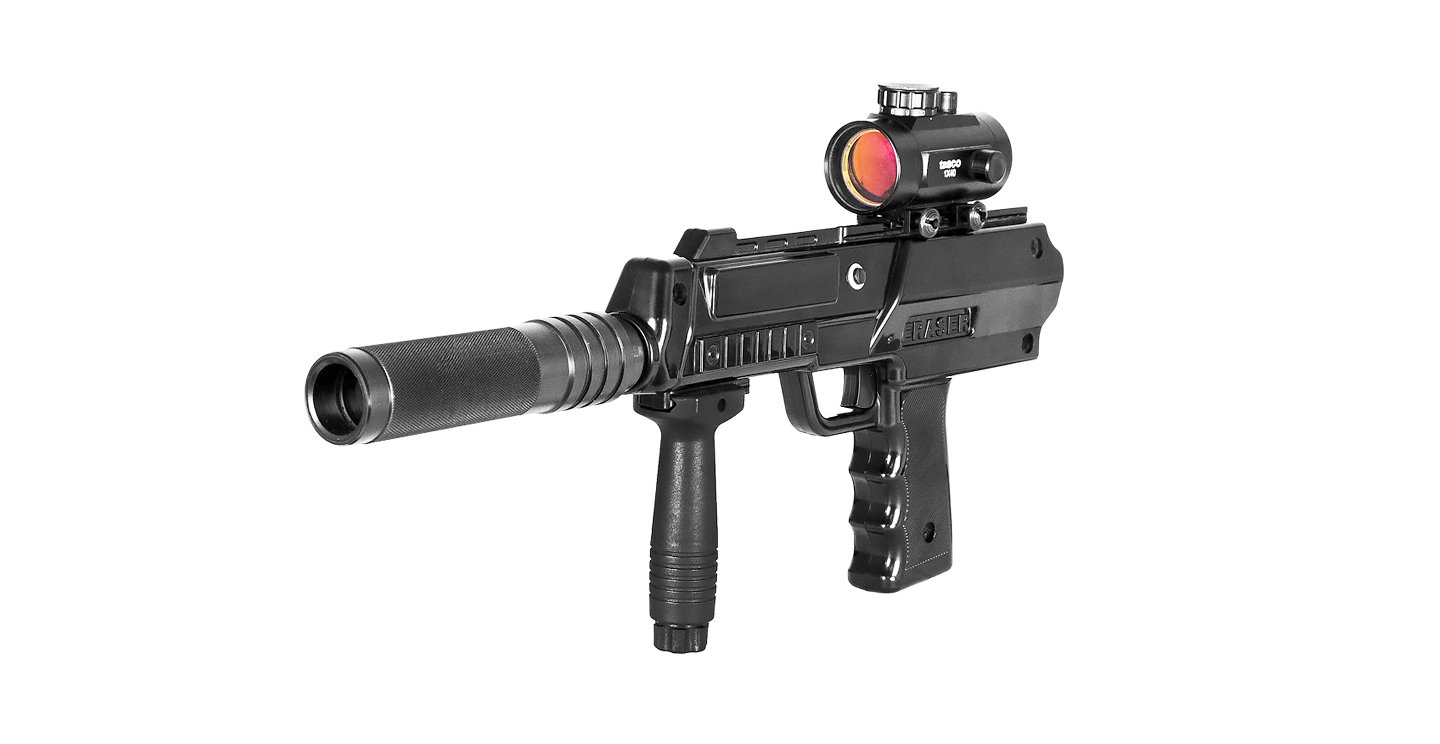 Due to some increase in the size of «ERASER-M», it is not quite suitable for shooting with one hand for children and the package will now include a tactical grip.
The power supply included in the game set «ERASER-M» series is lithium battery of 2200 mAh capacity, that guarantees up to 24 hours of battery life without recharging.
As before, "turning on" the «ERASER-a» is done using a vandal-proof key. Recharging is made with the button.