Description
Description
| | |
| --- | --- |
| | |
| | |
| | |
| | |
| | |
| | + (8,4V; 1000 mA) (additional option) |
The tagger body is made of impact-resistant plastic with the addition of polymer components. Construction materials are durable and lightweight. This AK-12LT Tagger weighs only 35 ounces. Its length is – 27.6 inches.
The interior space was specifically designed for compact electronics accommodation, there is specially provided space for the battery, motherboard, optical system etc.
The exterior of the game Kit AK-12LT imitates the newest assault rifle AK12 from Kalashnikov Concern. The main difference is in the design of the butt (we decided to make it more massive for the player's convenience) and the presence of the weaver rail for additional accessories.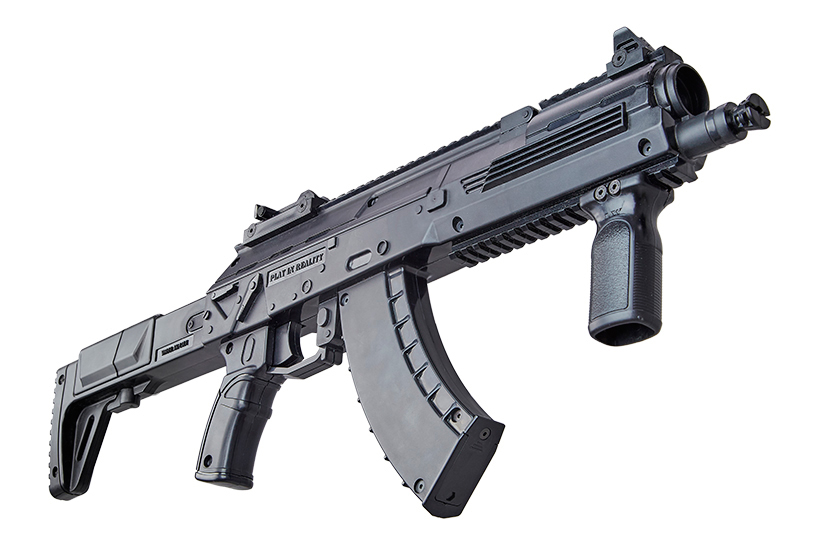 Assault optics that are integrated into the tagger's body provides a firing distance up to 800 feet. The power source is a lithium battery with 2,2 Ah capacity that guarantees new battery life up to 30 hours without recharging.
This new model is first time applied with "acoustic slot" technology, that provides full-range and loud sound.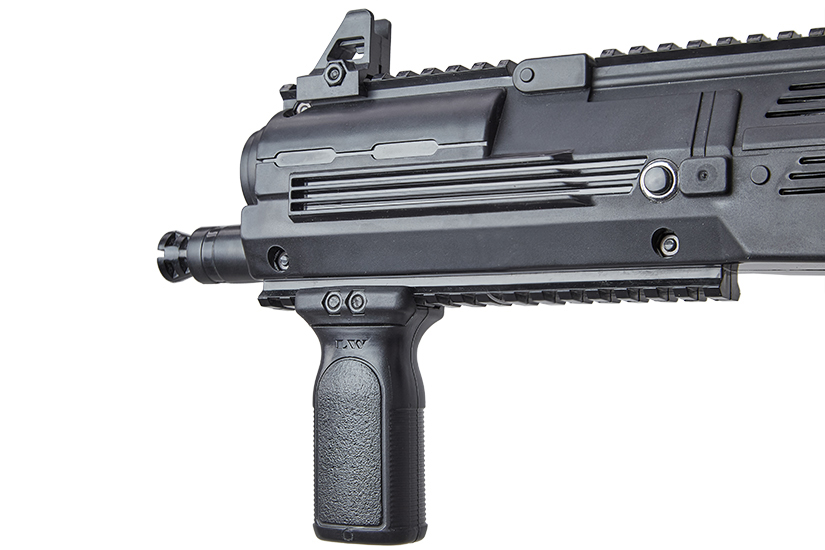 The trigger has been modified and modernized. It will also be made from soft-touch plastic, but now it is running smoother.
Turning it on is done using a vandal-proof lock, which is located above the pistol grip on the left side of the body. Recharging is made by pushing the button on the tagger's body.