Description
Description
| | |
| --- | --- |
| | 5.5 lb (2,5kg) |
| | 34in/25in (87 cm/63 cm) |
| | 490 ft (150 m) |
| | Up to 30 hours. |
| | Li+ (2,2 Ah; 7,4V) |
| | + (8,4V; 1000 mA) (additional option) |
UMG laser tag game set is based on G&G UMG airsoft gun. The body of UMG laser tag gun is made from ABS plastic of excellent quality. We achieved the complete absence of backlashes after integration of electronic components.
Picatinny rails allow you to mount different gadgets.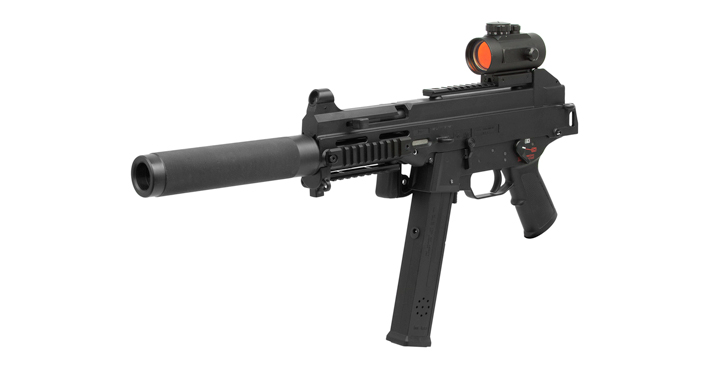 Folding stock allows you to vary the length of the game set.
Reload is done with the breechblock. Safety switch performs power-on functions.