Description
Description
| | |
| --- | --- |
| | 7.7 lb (3,6kg) |
| | 31in/22in (80 cm/58 cm) |
| | 490 ft (150 m) |
| | Up to 30 hours. |
| | Li+ (2,6 Ah; 7,4V) |
| | + (8,4V; 1000 mA) (additional option) |
KRISS VECTOR laser tag game set is based on a gas airsoft model. The body is made of metal and ABS plastic. All electronic components are compactly placed inside the body, so we achieved an absolute absence of backlashes.
It is also worth notifying that the safety switch and the fire mode selector are implemented independently of each other. Fire mode selector activates or deactivates this laser tag gun and safety switch performs the usual functions.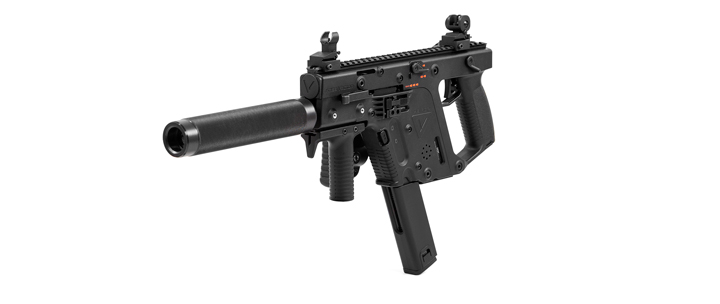 3 Picatinny rails allow you to mount different gadgets.
Reload is done with the breechblock.
KRISS VECTOR laser tag game set uses lithium battery as a power source with a capacity of 2.6 Ah, providing up to 30 hours of battery life.