Description
Description
| | |
| --- | --- |
| | |
| | |
| | |
| | |
| | |
| | + (8.4V; 1000 mA) (additional option) |
For a long time, «LASERWAR» Company technicians made attempts to develop an electronic board for pistols that meet the requirements of a new equipment generation and create a laser tag pistol, originally designed for mass production. The result of such prolonged efforts of our engineers is the «Hitman» gaming kit that is based on the combat Yarygin pistol. This laser tag pistol is one of the first pistol game sets with full internal integration that is designed not only for personal use but also is recommended for rent.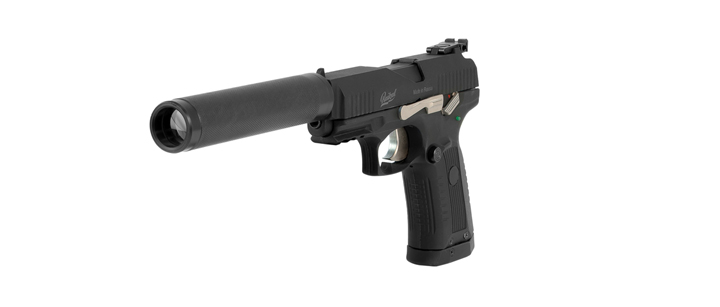 The body of this laser tag pistol is made of metal (receiver) and high-impact plastic. The power supply is a lithium battery with 750 mAh capacity, which provides up to 10 hours' performance without recharging. We have achieved complete integration of electronics into the body, authenticity of the body and the absolute absence of backlashes. The only difference from the original Yarygin pistol is the presence of the Picatinny rail at the bottom of the breech frame, allowing you to set a tactical flashlight or laser pointer.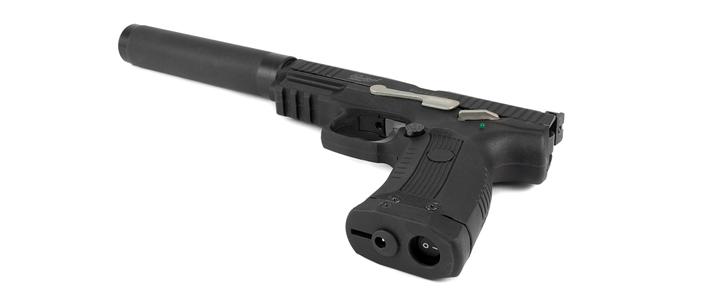 The power button and power socket are securely hidden at the bottom of the magazine. Recharging is done by pressing the trigger at the rear of the pistol slide. A unique trigger mechanism has also been tested at real rental business. Thanks to new integration technology, the body has no holes for the speakers and switches are securely placed inside the body.
As a result, we have made a reliable game set with modern electronics that is much anticipated by laser tag players.