Description
Description
| | |
| --- | --- |
| | |
| | |
| | |
| | |
| | |
| | Li+ (8,4V; 1000 mA) (additional option) |
The Glock pistol sometimes referred to by the manufacturer as a Glock "Safe Action" pistol and colloquially as a Glock is a series of semi-automatic pistols designed and produced by Glock Ges.m.b.H., located in Deutsch-Wagram, Austria. It entered Austrian military and police service by 1982 after it was the top performer on an exhaustive series of reliability and safety tests.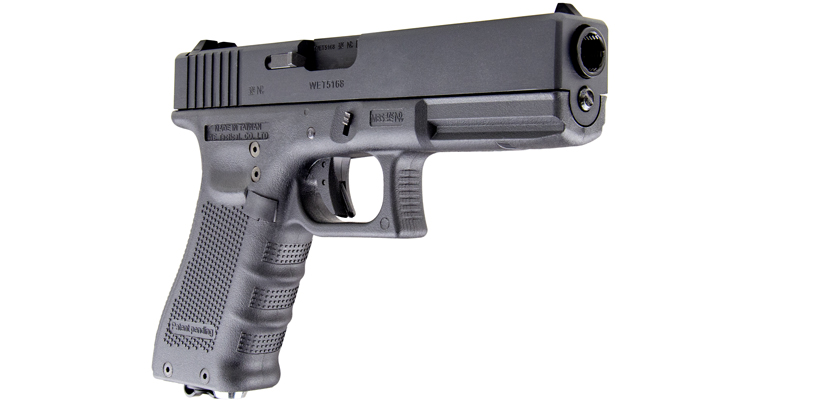 This game set is based on airsoft model. Body made of aluminum with a weight of 1.3 pounds.  It's a perfect second weapon for short range shooting. The model uses lithium battery as a power source with a capacity of 750 mAh, providing up to 10 hours of battery life. It is activated with anti-vandal lock located at the bottom of a grip. Reload is done with the breechblock.

Due to high requirements for the quality of the body, this tagger is produced on a demand basis only after preorder.