Description
Description
| | |
| --- | --- |
| | 4.4 lb (2,1 kg) |
| | 25.5in (65 cm)  |
| | 130 ft (40 meters) |
| | Up to 30 hours. |
| | Li+ (2.2 Ah; 7.4V) |
| | Li+ (8,4V; 1000 mA) (additional option) |
Lasertag shotguns are not so popular as assault or sniper rifles. Players often use pistols or sub-machine guns. But shotguns are the best for rooms where one can shot 3-4 "enemies" with just a few shots. So we made "GASTAT" Original game set in a pair to a well-known SG-9000 "WALTHER" shotgun.

"GASTAT" game set based on Benelli M4 airsoft model. Benelli M4 is used by special forces of USA, Greece, Italy and other countries. The body and barrel of this shotgun are made from aluminum, hand grip and pump are made from shockproof plastic. We used special lens tube while creating this game set. The shooting range is close to a real prototype and is about 130 ft.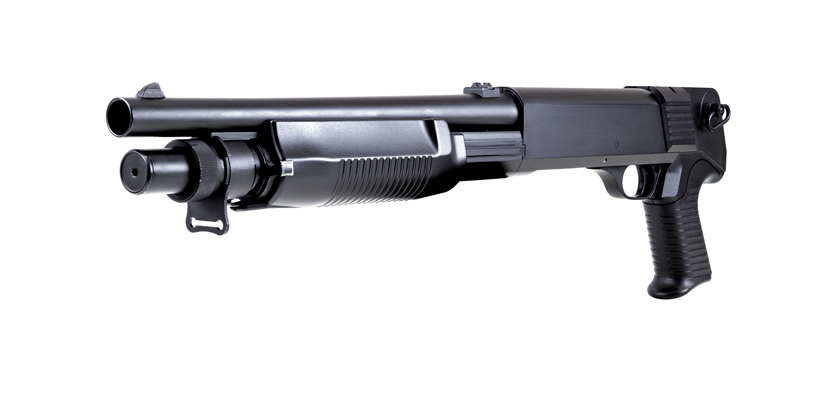 Game set uses lithium battery as a power source with a capacity of 2.2 Ah, providing up to 30 hours of battery life.