Description
Description
| | |
| --- | --- |
| | |
| | |
| | |
| | |
| | |
| | + (8.4V; 1000 mA) (additional option) |
Desert Eagle is one of the most popular pistols in movies and computer games. This weapon was used by heroes in Snatch and Predator movies. Many of Arnold Schwarzenegger characters used it. The real gun has 2 kg weight and is considered to be a pistol designed for holding with two hands while shooting. However, the body of the laser tag pistol is made from a metal aluminum alloy, weighs only 32 oz (905 grams) and has a 10.6 in (270 mm) length. Thanks to this, players are able to use this pistol, holding it with one hand, making the Desert Eagle pistol ideal option as an additional weapon for a sniper or stormtrooper.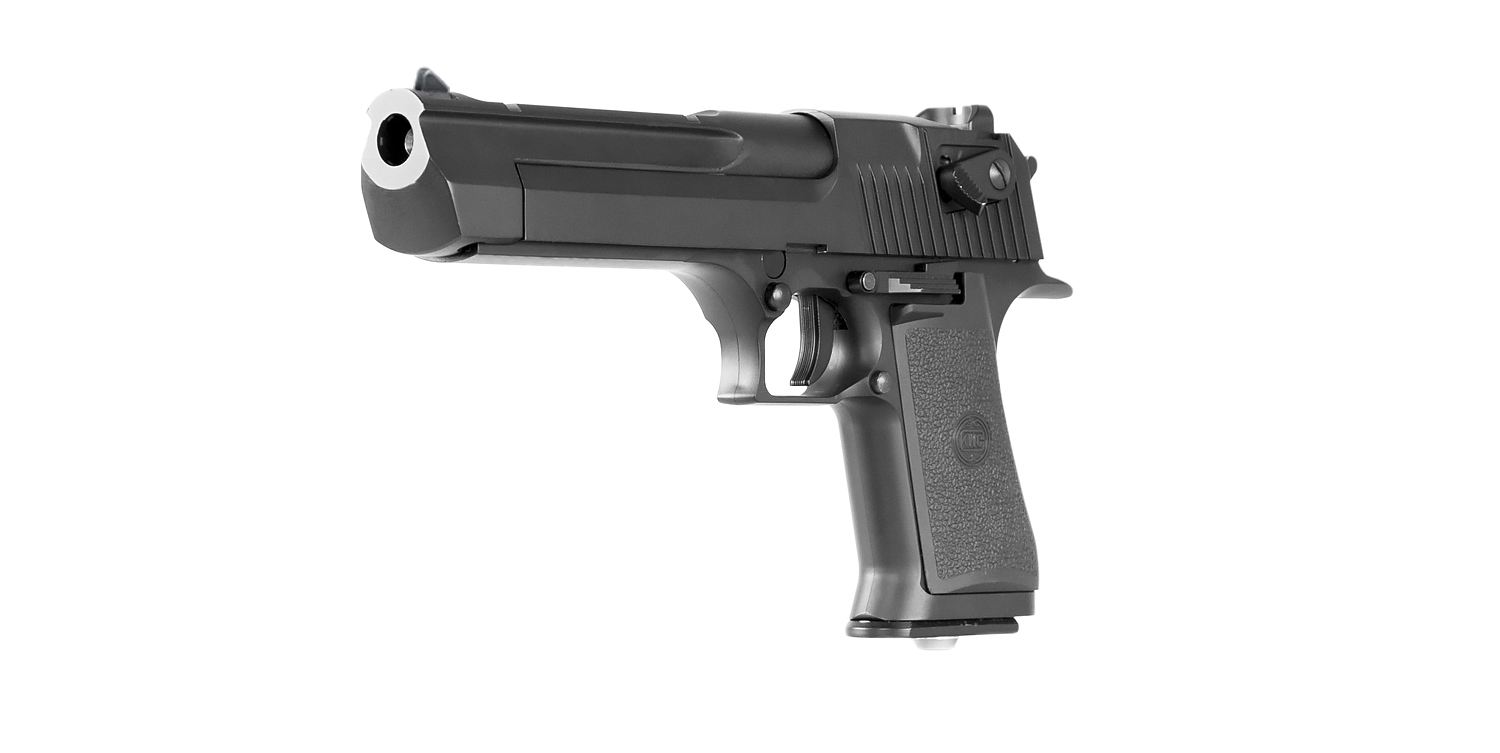 A heavy duty switching mechanism and charging socket are located at the bottom of the magazine. The power supply is a lithium battery with 750 mAh capacity that provides up to 10 hours of operation.
Recharging is possible both by the pistol slide and trigger (as you prefer). The weapon is equipped with a return spring, which is why the players will not have to put the bolt carrier to the starting position after recharging.
It is worth noting that the gun handle is large, so it will be difficult to play for people with a small palm.
The Desert Eagle laser tag pistol will be one of the favorite guns in your arsenal and will add new game sensations.